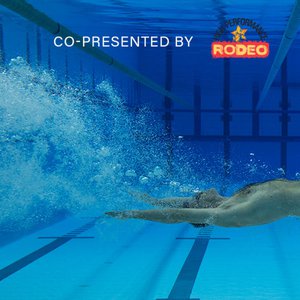 One Yellow Rabbit & Wordfest Co-Present BELONG
A riveting exploration of what it means to belong. Don't miss this unique performance by our hometown Olympic hero, inspirational leader and world-renowned social justice activist. We're presenting Mark Tewksbury at DJD Dance Centre for three nights as part of the 34th annual High Performance Rodeo. It's not an author event. Nor is it a play. It's this lovely sweet spot between the two and it's magical. And so important right now.
Mark Tewksbury
Mark Tewksbury's involvement with different communities, from the Olympics and social justice activism, to business coaching and LGBTQ+ advocacy, gives him a unique perspective on what it means to truly belong.
What's cool is when history happens in such little, tiny, incremental steps, sometimes you don't see it and it feels useless and hopeless. But when you have enough time — like 20 years — the steps start to add up and make some sense. — Mark Tewksbury on CBC.ca
Mark first came to prominence as a record-breaking backstroke swimmer. His 16-year athletic career includes 21 national titles; seven world records; Olympic gold, silver, and bronze medals; numerous awards; and a cover appearance on TIME magazine.
While sporting achievements contributed to his early success, Mark's life post-Olympics is what truly defines him. The author of three books, including Inside Out: Straight Talk from a Gay Jock, Tewksbury was one of the first openly gay Olympic champions in the world.
Only the greatest fight for what they believe in, taking on people and institutions and closed minds because the battle is important. Few have done that more often, more successfully, and more importantly than Tewksbury — Toronto Star
Mark has been the Master of Ceremonies for the Dalai Lama's Canadian appearances, was invited by the Government of France to address human rights at the United Nations in New York City, and was the Chef de mission for the 2012 Canadian Summer Olympics team. Mark is currently the Chair of Special Olympics Canada and is a Director for the Canadian Olympic Committee.