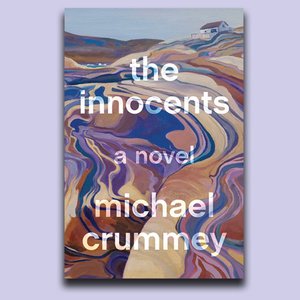 We've Read This Book Club: The Innocents
Have you vowed to wean yourself off Netflix and get some serious reading done this winter – then have a great chat about what you've read with an equally engaged group of book lovers?
Come prepared to delve into The Innocents by Michael Crummey, described by Emma Donoghue as, "A gripping and credible page-turner about children surviving in the wilderness, but more than that: this Adam and Eve struggle to make sense of a world that's somewhere between Eden and Hell."
This event is hosted by blogger and book reviewer Anne Logan of ivereadthis.com, and is part of Wordfest's monthly book club series on the top floor of Memorial Park Library.
About The Innocents
A brother and sister are orphaned in an isolated cove on Newfoundland's northern coastline. Their home is a stretch of rocky shore governed by the feral ocean, by a relentless pendulum of abundance and murderous scarcity. Still children with only the barest notion of the outside world, they have nothing but the family's boat and the little knowledge passed on haphazardly by their mother and father to keep them. As they fight for their own survival through years of meagre catches and storms and ravaging illness, it is their fierce loyalty to each other that motivates and sustains them. But as seasons pass and they wade deeper into the mystery of their own natures, even that loyalty will be tested.
The Innocents is richly imagined and compulsively readable, a riveting story of hardship and survival, and an unflinching exploration of the bond between brother and sister. By turns electrifying and heartbreaking, it is a testament to the bounty and barbarity of the world, to the wonders and strangeness of our individual selves.
About your host, Anne Logan
Anne Logan worked in the Canadian publishing industry for 7 years, and loved every minute of it. Now she reviews books online at ivereadthis.com, and on-air for CBC Calgary.
Buy The Innocents
Owl's Nest Books | Shelf Life Books | Indigo.ca