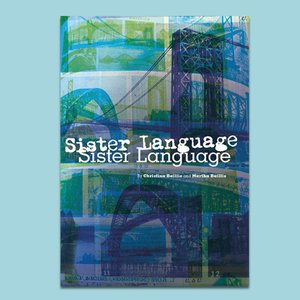 Wordfest Presents: Martha Baillie (Sister Language)
Dec 05 @ 7 PM - 8:15 PM
Memorial Park Library, 2nd Floor
1221 2 St SW
Don't miss this honest conversation about love, existence, communication, and the role of language in our relationships. This event is hosted by Clem Martini and includes an on-stage interview followed by an audience Q&A and book signing.
About Sister Language
Sister Language is a collaboration composed mainly of letters between two sisters, one of whom, Christina, was schizophrenic and a poet, who sadly took her own life as Sister Language was coming off the press. Christina had an intense relationship with language, an exploded English of her own, and speaking with people other than her sister was terribly difficult. Martha's version of all this at the time: "the less medication [Christina] takes, she tells me, the more insistently words decompose. When every word she hears, or reads, shatters upon contact — her mind a windshield, every word a mess of feather and bone, spray of blood — imposing order exhausts her." Sister Language is a bridge, a way the sister trapped in her own language might use a collaborative text to address the larger world.
"A playful duet, a radiant howl, a swirling portrait of schizophrenia and sisterhood—this beautiful, wildly-groomed book magnifies two brilliant minds in motion. It is a story of what happens when 'everyday' language mutinies and shatters, leaving a fragile chimera of coherence. But mostly it's a tale of unshakable, vulnerable, writerly love that brought me to tears." – Kyo Maclear, author of Birds Art Life
About Martha Baillie
Martha Baillie is the author of six novels. From The Search for Heinrich Schlögel she created a multimedia art project (www.schlogel.ca). Her novel The Incident Report was long-listed for the Scotiabank Giller Prize. She lives and works in Toronto.
Dive Deeper
Review:
Video: