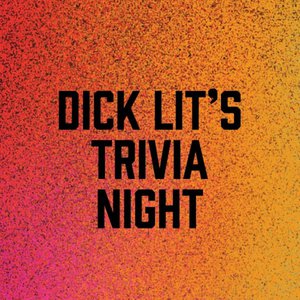 Dick Lit's Trivia: Bionic Women Edition
Nov 07 @ 6:30 PM - 9 PM
Memorial Park Library, 2nd Floor
1221 2 St SW
Dick Lit's Trivia: Bionic Women Edition
We've brought back the world's most engaging trivia competition for a special Bionic Women Edition, hosted by Canada's most delightful literary Dick.
Four fearless Canadian writers (Claire Cameron, Kate Harris, Gwen Benaway, and Jenny Heijun Wills) act as the inspiration for the 30 questions you'll have to ace to prove that you're the smartest person at The Bionic Women Writers Experience. This is your chance to win big-league bragging rights and tasty beverages. You don't have to memorize anything in advance, but our four Bionic authors will will be on-hand throughout the evening to help kick your answers into the fifth dimension.
Then stay for the after-party! Writing is a solo art, but that doesn't mean that we have to go it completely alone. Our extra goal is to connect you with like-minded, equally talented humans, not just for one weekend, but for the long run.
This event is restricted to Conference Pass Holders
The $180 two-day conference package package also includes your choice of two 90-minute workshops and Mentor Speed Dating.