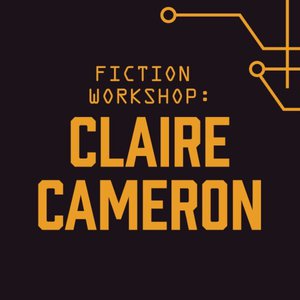 Fiction Workshop with Claire Cameron
Nov 07 @ 9:30 AM - 11 AM
Memorial Park Library, 2nd Floor
1221 2 St SW
Writing from the inside, out
Fiction provides an exciting opportunity to write about anything you can imagine, but that can also be intimidating. Where do you find inspiration? Which characters and what topics will you take on? Why do readers need to hear from you? This workshop is designed to help you identify your point of view and carve out space for your stories. While there is no one right way, you will leave with tools and techniques for making your voice as strong as it can be.
This event is restricted to Conference Pass Holders
With a conference pass get exclusive access to not one, but two 90-minute workshops on Saturday, focused on your choices of fiction, non-fiction, poetry, and memoir. The $180 two-day conference package package also includes a special feminist edition of Dick Lit's Trivia Night and Mentor Speed Dating.