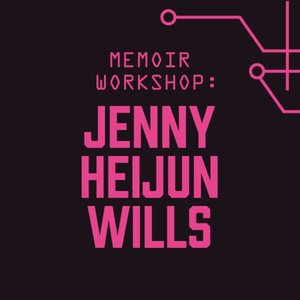 Memoir Workshop with Jenny Heijun Wills
Nov 07 @ 1 PM - 2:30 PM
Memorial Park Library, Alexander Calhoun Salon
1221 2 St SW
Finding Your Voice
Memoir offers opportunity to vocalize and make oneself heard in exciting ways. But there is more to it than determining what to share, what to hold back, and the decision to speak in the first place. How does narrative voice characterize your speaker? In what ways can you use structure and style to create feelings of intimacy (or not)? In this workshop, participants will think about life writing as craft with an emphasis on innovative techniques explored through examples and in-session exercises.
This event is restricted to Conference Pass Holders
With a conference pass get exclusive access to not one, but two 90-minute workshops on Saturday, focused on your choices of fiction, non-fiction, poetry, and memoir. The $180 two-day conference package package also includes a special feminist edition of Dick Lit's Trivia Night and Mentor Speed Dating.