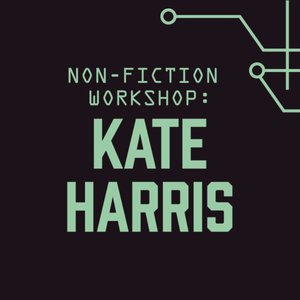 Non-Fiction Workshop with Kate Harris
Nov 07 @ 9:30 AM - 11 AM
Memorial Park Library, Alexander Calhoun Salon
1221 2 St SW
Writing The World 
All writing is travel writing, in the sense that words launch us into other lands, other lives, and other ways of seeing. But when it comes to writing about literal journeys in the world, whether local and brief or faraway and epic, what do we need to keep in mind? What's the role of empathy and ambiguity in such work? What details about a place or person can most powerfully, and respectfully, bring them alive on the page? How can we avoid the romantic tropes of travel writing while still celebrating the world's wonder, strangeness, and unending complexity? This workshop will explore the risks, responsibilities, and rewards of venturing into unfamiliar territory, in the world and in words.
This event is restricted to Conference Pass Holders
With a conference pass get exclusive access to not one, but two 90-minute workshops on Saturday, focused on your choices of fiction, non-fiction, poetry, and memoir. The $180 two-day conference package package also includes a special feminist edition of Dick Lit's Trivia Night and Mentor Speed Dating.