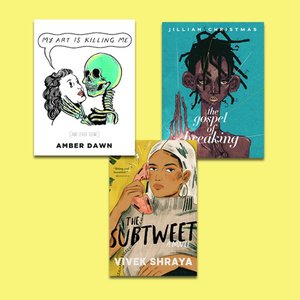 Wordfest Presents Breakdown Book Tour: Vivek Shraya, Amber Dawn & Jillian Christmas
May 04 @ 7 PM - 8:15 PM MT
Memorial Park Library, 2nd Floor
1221 2 St SW
Dear Wordfesters
Wordfest will be pausing our event programming until after further notice. We are about making live connections between authors and Calgarians, up close and very personal — and sadly, that isn't possible with the ever-changing developments with COVID-19. Giving up our "space" for a brief window so that we can help protect everyone is the difficult, but responsible decision.
We are working to reschedule March, April, and May appearances and will be offering refunds to existing ticketholders. (You can expect an email from us shortly.)
We thank you for your understanding and continued support. Know that we are still planning BIG magical things, including our 25th anniversary celebration this fall, and that we truly value the connections we have with all of you, even if the hugs, the laughter, and the inspiration have to be virtual at this moment. Best of all, we're READERS at heart, so this pause gives us a chance to finally tackle those delicious books from past Wordfest events stacked by the bedside table.