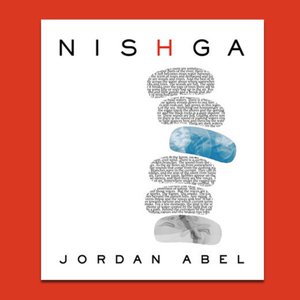 Wordfest Presents Jordan Abel (NISHGA)
May 11 @ 7 PM - 8:15 PM MT
Memorial Park Library, 2nd Floor
1221 2 St SW
Don't miss Griffin Poetry Prize winning writer Jordan Abel present his ground-breaking and emotionally devastating autobiographical meditation on the complicated legacies that Canada's reservation school system has cast on his grandparents', his parents' and his own generation. This event features an on-stage interview, followed by a Q&A and book signing.
About NISHGA
NISHGA is a deeply personal and autobiographical book that attempts to address the complications of contemporary Indigenous existence. As a Nisga'a writer, Jordan Abel often finds himself in a position where he is asked to explain his relationship to Nisga'a language, Nisga'a community, and Nisga'a cultural knowledge. However, as an intergenerational survivor of residential school--both of his grandparents attended the same residential school in Chilliwack, British Columbia--his relationship to his own Indigenous identity is complicated to say the least.

NISHGA explores those complications and is invested in understanding how the colonial violence originating at the Coqualeetza Indian Residential School impacted his grandparents' generation, then his father's generation, and ultimately his own. The project is rooted in a desire to illuminate the realities of intergenerational survivors of residential school, but sheds light on Indigenous experiences that may not seem to be immediately (or inherently) Indigenous.  

Drawing on autobiography, a series of interconnected documents (including pieces of memoir, transcriptions of talks, and photography), NISHGA is a book about confronting difficult truths and it is about how both Indigenous and non-Indigenous peoples engage with a history of colonial violence that is quite often rendered invisible.
About Jordan Abel
Jordan Abel is a Nisga'a writer from Vancouver and a Ph.D. candidate at Simon Fraser University. He is the author of The Place of Scraps, winner of the Dorothy Livesay Poetry Prize; Un/inhabited; and Injun, winner of the Griffin Poetry Prize. Abel's creative work has recently been anthologized in Best Canadian Poetry, The Land We Are: Artists and Writers Unsettle the Politics of Reconciliation, and The New Concrete: Visual Poetry in the 21st Century. Currently, Abel lives in Edmonton, where he teaches Creative Writing and Indigenous Literatures at the University of Alberta.
Curiouser?
Articles:
"Nisga'a poet Jordan Abel on indigeneity, appropriation, and art" — Maclean's
Mentions:
"40 works of Canadian nonfiction to watch for in spring 2020" — CBC Books
Books:
Books will be available for purchase at the event by local bookseller, Owl's Nest Books.
If you want to purchase the book in advance: 
Owl's Nest Books | Shelf Life Books | Indigo.ca