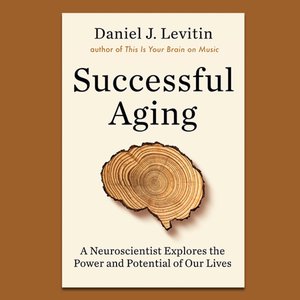 Wordfest & the NAC Present Daniel J. Levitin
May 14 @ 12 PM - 12:45 PM MT
Online

Please join us on Facebook Live at noon MT (2 p.m. ET) for a conversation, performance and audience Q&A with Daniel J. Levitin about his latest bestseller Successful Aging. The author of the seminal This Is Your Brain on Music and The Organized Mind has turned keen insights to what happens in our brains as we age based on a rigorous analysis of neuroscientific evidence. You'll learn what you can do to make the most of your 70s, 80s, and 90s today, no matter how old you are.
The pre-show reel will begin on Wordfest's Facebook page 15 minutes before the conversation begins. (You do not need a Facebook account to watch.) If you have questions for Daniel, please email them to questions@wordfest.com or add them to the Facebook chat during the event.
This event is free but if you RSVP, we'll send you easy instructions to help you get set up, as well as our unique Digital Doggie Bag after the event, sharing all the links and references that Daniel mentions.
The Canada Performs Series has been made possible by funding from Facebook, Slaight Music, the RBC Foundation, SIRIUSXM Canada and the National Arts Centre. To get a copy of Successful Aging, please get in touch with your local book stores (let's keep them in business!). Here are Calgary booksellers that would love to be able to deliver through curbside pickup or to your home: 
 Owl's Nest Books | Shelf Life | The Next Page | Indigo.ca
About Successful Aging
Successful Aging uses research from developmental neuroscience and individual differences in psychology to show that 60+ years is a unique developmental stage that, like infancy or adolescence, has its own demands and distinct advantages. Levitin takes a scientific approach to what we all can learn from those who age joyously, as well as how to adapt our culture to take full advantage of older people's wisdom and experience. Throughout his exploration of what aging really means, Levitin reveals resilience strategies and practical, cognitive enhancing tricks everyone should do as they age.
Packed with engaging interviews with successful, creative individuals far beyond the conventional age of "retirement," this book is very much about people with recognizable challenges that readers will relate to.
Successful Aging will inspire a powerful new approach to how readers think about our final decades, and it will revolutionize the way we plan for old age as individuals, family members, and citizens within a society where the average life expectancy continues to rise.
About Daniel Levitin
Daniel Levitin, PhD, is a neuroscientist, cognitive psychologist, and bestselling author. He is Founding Dean of Arts & Humanities at the Minerva Schools at KGI in San Francisco, a Distinguished Faculty Fellow in the Haas School of Business at UC Berkeley, and Professor Emeritus at McGill University. He divides his time between Montreal and California.
Curiouser?
Articles and Reviews: