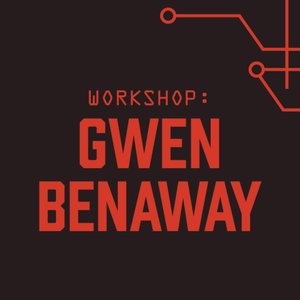 Workshop with Gwen Benaway
Nov 07 @ 1 PM - 2:30 PM
Memorial Park Library, 2nd Floor
1221 2 St SW
Getting out of your comfort zone is a big part of being Bionic, so checking out new genres might lead to great rewards. Join Gwen Benaway for an exploration on writing from life. Whether it's creative non fiction or poetry, this workshop will help you unlock your life experiences to write with intimacy and truth. Learn strategies and techniques to craft narrative and image from your memories and lived stories.
This event is restricted to Conference Pass Holders
With a conference pass get exclusive access to not one, but two 90-minute workshops on Saturday, focused on your choices of fiction, non-fiction, poetry, and memoir. The $180 two-day conference package package also includes a special feminist edition of Dick Lit's Trivia Night and Mentor Speed Dating.