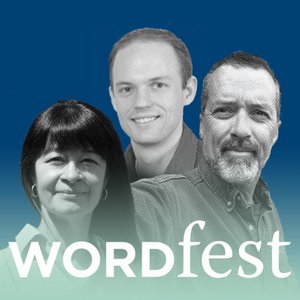 Alberta Views Live: Election Deep Dive
Who better to offer a fresh perspective on the upcoming provincial election than this stellar lineup, all of whom exemplify Alberta Views magazine's trademark intellectual rigour? Kevin Van Tighem, Trevor Tombe, and Susan Wright will provide in-depth takes on the current political conversations, as well as offer unique insights into what an engaged electorate should be talking about. Hosted by Shelley Youngblut, this event includes an audience Q&A. Cash bar available. Presented in partnership with Wordfest and Alberta Views Magazine.
Featuring
Kevin Van Tighem is a Calgarian, naturalist and writer. He spent a third of a century working in Canada's western national parks before retiring in 2011. He is the author of Bears Without Fear, The Homeward Wolf, Heart Waters and Our Place: Changing the Nature of Alberta. He also writes a monthly column in Alberta Views called "This Land" where he tackles conservation and other environmental issues.
Dr. Trevor Tombe is an Associate Professor of Economics at the University of Calgary and a Research Fellow at The School of Public Policy. Prior to joining the University of Calgary in 2012, he was an Assistant Professor of Economics at Wilfrid Laurier University. His research focuses on a broad range of topics from international trade and public finance to energy and environmental policy. In addition to his academic work, he regularly promotes the public understanding of economics and policy issues through his numerous public policy papers through the School, active social media presence, and general interest writings in various media outlets.
Susan Wright is a lawyer with 26 years of experience in petrochemicals, pipelines, oil and natural gas. On her blog, "Susan on the Soapbox," she covers issues of provincial concern. The Soapbox received a Canadian Law Blog Award (affectionately known as a Clawbie) in 2013 and was the recipient of the PIA Public Interest Award for Southern Alberta in 2016. Her posts have appeared in the Huffington Post, Rabble and have been reprinted in Alberta Views. She is a contributor to CBC's The Road Ahead and has appeared on Calgary TV and radio programs to discuss political issues.