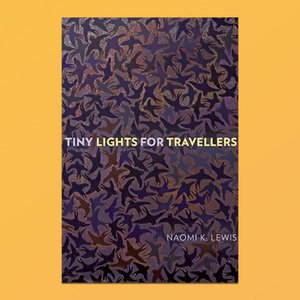 A Humorous Exploration of Identity & Belonging with Naomi K. Lewis
Don't miss Naomi K. Lewis's launch of Tiny Lights for Travellers. Vulnerable and funny, her much anticipated memoir explores Jewish identity, family, the Holocaust, and belonging. This event will feature an on-stage interview with host Samantha Warwick, followed by an audience Q&A and book signing.
About Tiny Lights for Travellers
When her marriage suddenly ends, and a diary documenting her beloved grandfather's escape from Nazi-occupied Netherlands in the summer of 1942 is discovered, Naomi K. Lewis decides to retrace his journey to learn about her family history. Despite suffering from extreme disorientation and a lifetime of anxiety, she travels alone for the first time. Moving from Amsterdam to Lyon—relying on the marvels of GPS—she discovers family secrets and her own narrative as a second-generation Jewish Canadian. With vulnerability, humour, and wisdom, Lewis's memoir asks tough questions about her identity as a secular Jew, the accuracy of family stories, and the impact of the Holocaust on subsequent generations.
"In this quiet, humble and profoundly openhearted memoir, Lewis maps her family's history, her relationship to faith, and the loves she has both lost and gained. As a reader, I feel thankful to have been invited on the journey." —Marcello Di Cintio, author of Pay No Heed to the Rockets
About Naomi K. Lewis
Naomi K. Lewis writes, edits, and teaches creative writing in Calgary. She was an associate editor at Alberta Views magazine and has served as Writer-in-Residence at the Calgary Public Library and the University of New Brunswick.