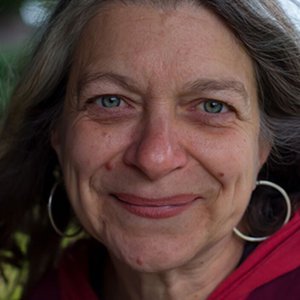 The Geometry of Story: a crash-course on structure for fiction*
Don't miss this rare opportunity to learn from Canada's Guru of Story Craft. This Writing Workshop will demonstrate how to give your stories a better sense of movement & momentum. We will also look at the use of time in narrative prose. For what is the structure of a story, its form, but a way of arranging and rearranging time – of deciding what to divulge and when? You'll be introduced to a variety of structures and structuring devices through take-home diagrams and written examples. We will also do a writing exercise that illuminates the myriad ways a single story can begin. "Begin at the beginning," said the King to the White Rabbit in Alice in Wonderland, "and go on till you come to the end: then stop." But it's never that simple, is it?
*Short fiction and novels, but can also be applied to creative non-fiction
About Zsuzsi Gartner
Zsuzsi Gartner is the author of the Scotiabank Giller Prize shortlisted book, Better Living through Plastic Explosives and of the widely acclaimed story collection, All the Anxious Girls on Earth. Her fiction has been widely anthologized, broadcast on CBC and NPR, and won numerous prizes, most recently a National Magazine Award in 2016. She is also the editor of the award-winning fiction anthology Darwin's Bastards: Astounding Tales from Tomorrow and was the inaugural Frank O'Connor International Short Story Fellow for Cork, Ireland, in 2016. Zsuzsi has taught in the UBC's Creative Writing MFA program and many of the Banff Centre's literary programs, and is the founder and director of Writers Adventure Camp in Whistler, BC. Excerpts from The Beguiling, her forthcoming debut novel, have appeared in The Walrus, SubTerrain, and Maisonneuve. She lives in Vancouver.