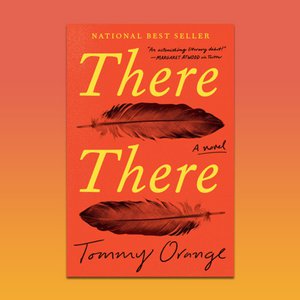 We've Read This Book Club
Have you vowed to wean yourself off Netflix and get some serious reading done this winter – then have a great chat about what you've read with an equally engaged group of book lovers?
Come prepared to delve into Tommy Orange's national bestseller, There There. The book has been called, "A gripping deep dive into urban indigenous community in California: an astonishing literary debut!" by Margaret Atwood and a "Sweeping and subtle…pure soaring beauty" by Colm Toibin of The New York Times.
This event is hosted by blogger and book reviewer Anne Logan of ivereadthis.com, and is part of Wordfest's monthly book club series on the top floor of Memorial Park Library.
There There by Tommy Orange
As we learn the reasons that each person is attending the Big Oakland Powwow—some generous, some fearful, some joyful, some violent—momentum builds toward a shocking yet inevitable conclusion that changes everything. Jacquie Red Feather is newly sober and trying to make it back to the family she left behind in shame.
Dene Oxendene is pulling his life back together after his uncle's death and has come to work at the powwow to honor his uncle's memory.
Opal Viola Victoria Bear Shield has come to watch her nephew Orvil, who has taught himself traditional Indian dance through YouTube videos and will to perform in public for the very first time.
There will be glorious communion, and a spectacle of sacred tradition and pageantry. And there will be sacrifice, and heroism, and loss.
About your host, Anne Logan
Anne Logan worked in the Canadian publishing industry for 7 years, and loved every minute of it. Now she reviews books online at ivereadthis.com, and on-air for CBC Calgary.