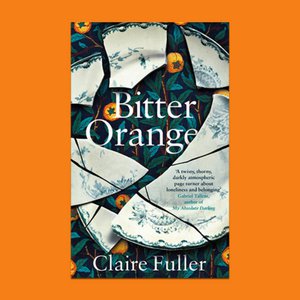 We've Read This Book Club: Bitter Orange
Have you vowed to wean yourself off Netflix and get some serious reading done this spring – then have a great chat about what you've read with an equally engaged group of book lovers?
Come prepared to delve into Bitter Orange, from the author of the Desmond Elliott Prize winning book, Our Endless Numbered Days, Claire Fuller. The book has been called, "Bewitching, otherworldly . . . full of dark foreboding" by Scotsman.
"The novel balances its intense relationships with touches of the supernatural, and the writing percolates insidiously" -NPR.
This event is hosted by blogger and book reviewer Anne Logan of ivereadthis.com, and is part of Wordfest's monthly book club series on the top floor of Memorial Park Library.
Bitter Orange by Claire Fuller
Frances Jellico is dying. A man who calls himself the vicar visits, hoping to extract a deathbed confession. He wants to know what really happened that fateful summer of 1969, when Frances - tasked with surveying a dilapidated country house - first set eyes on the glamorous bohemian couple, Cara and Peter. She recalls the relationship they forged through sweltering days, lavish dinners and elaborate lies, and the Judas hole through which she would spy on the couple.
About your host, Anne Logan
Anne Logan worked in the Canadian publishing industry for 7 years, and loved every minute of it. Now she reviews books online at ivereadthis.com, and on-air for CBC Calgary.