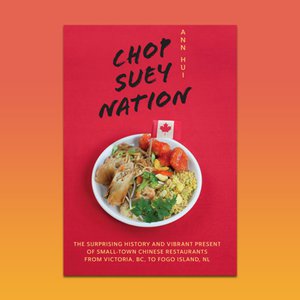 Wordfest presents Ann Hui with Julie Van Rosendaal
Mar 25 @ 7 PM - 8:30 PM
Patricia A. Whelan Performance Hall, Central Library
800 3 Street SE
Don't miss this tantalizing event with Ann Hui, The Globe and Mail's national food reporter. Part memoir, part history and part road trip, Chop Suey Nation is the sweet and sour story of immigration told through the kitchens of small-town Canadian Chinese restaurants, including Calgary's iconic Silver Dragon. Calgary's beloved Julie Van Rosendaal will be doing the on-stage interview, followed by an audience Q&A and book signing. This event will leave you feeling hungry.
"Chop Suey Nation is an astonishing cultural and important personal history. It is a complex mélange of invigorating stories, sympathetic real-life characters and nuanced reportage. Hui intricately weaves the real-life sacrifices of many Chinese immigrants into a deeply felt and resonating anthropological tapestry" - Lindsay Wong, The Globe and Mail
About Chop Suey Nation
In 2016, Ann Hui drove across Canada to answer two questions: Why is there a Chinese restaurant in every small town? And who are the families who run them? It was only after the story was published in The Globe & Mail that she discovered her own family could have been included — her parents had run a Chinese restaurant, The Legion Cafe, before she was born. This discovery set her on a time-sensitive mission: to understand how her family had somehow wound up in Canada.
Chop Suey Nation weaves together Hui's family story with those of other Chinese restaurant owners from coast to coast. Along her trip, she meets a Chinese-restaurant owner/small-town mayor, the owner of a Chinese restaurant in a Thunder Bay curling rink, and the woman who runs a restaurant alone on remote Fogo Island. Hui also uncovers the fascinating history behind "chop suey" cuisine, detailing the invention of classics like "ginger beef" and "Newfoundland chow mein," and other uniquely Canadian fare like the "Chinese pierogi" of Alberta. Using her own family's story as a touchstone, she reveals the importance of these restaurants to this country's history and makes the case for why chop suey cuisine is quintessentially Canadian.
About Ann Hui
Ann Hui is a journalist at The Globe and Mail. Since 2015, she's been the Globe's National Food Reporter. Hui has written for The Walrus, National Post, Toronto Star and Victoria Times Colonist. She has twice been nominated for National Newspaper Awards. Hui lives in Toronto.
About Julie Van Rosendaal
Julie Van Rosendaal is the author (or co-author) of 10 cookbooks and has been the food columnist on the Calgary Eyeopener on CBC Radio One for over a decade. She's the contributing food editor for The Globe and Mail, and teaches cooking classes, cooks on TV and at live events, and writes about food for other publications across Canada. She also writes and takes photos for her popular food blog, dinnerwithJulie.com, which documents real life in her home kitchen in Ramsay with her husband, Mike, and 13 year old son, Willem.