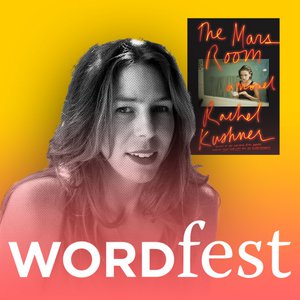 Wordfest presents Rachel Kushner
Bring a friend to this event! Select the "2 for 1 Deal" when purchasing advance tickets online (while quantities last).
Rachel Kushner had to cancel her Imaginarium appearances because she was shortlisted for the 2018 Man Booker Prize. But she's coming all the way back from London for one night only in CALGARY. Hosted by Stephen Hunt, this live event features an on-stage interview, audience Q&A, cash bar and book signing. $15 + GST & Fees in advance / $20 at the door.
Kushner is the bestselling author of The Flamethrowers, a finalist for the National Book Award and a New York Times Top Ten Book of 2013. Her first novel, Telex from Cuba, was also a finalist for the National Book Award. Kushner is the recipient of a 2013 Guggenheim Fellowship and the 2016 Harold D. Vursell Award from the American Academy of Arts and Letters. The Mars Room, her Festival book, was recently longlisted for the Man Booker Prize. She lives in Los Angeles. Website: rachelkushner.com.
The Mars Room
It's 2003 and Romy Hall is at the start of two consecutive life sentences at Stanville Women's Correctional Facility, deep in California's Central Valley. Outside is the world from which she has been severed: the San Francisco of her youth and her young son, Jackson. Inside is a new reality: thousands of women hustling for the bare essentials needed to survive; the bluffing and pageantry and casual acts of violence by guards and prisoners alike and the deadpan absurdities of institutional living, which Kushner evokes with great humor and precision.
For More Information
Reviews of The Mars Room:
"Kushner has made several friends in the California prison system, and The Mars Room at its liveliest feels like a conduit for them and the people they know" - In Slate
"The legal system fails to protect them and then fails to adjudicate their crimes with understanding or compassion. 'The prosecutors all looked like rich, well-rested Republicans'" - In the Washington Post
Interviews:
"The crime that got her there is slowly revealed through flashbacks to her life as a street-smart stripper working hard to get by, exposing the inextricably tangled web of her circumstances" - In Vogue
"I wasn't really looking to gain their trust to get information from them in order to write a novel. I started dialogue with people as a volunteer at an organization that has a case against human rights violations in the women's prisons in California. It's called Justice Now, and I started going on their legal visits once a month" - In Maclean's