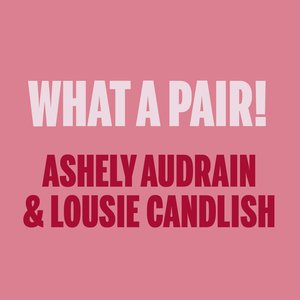 What a Pair! Ashley Audrain & Louise Candlish
Hosted by Leah Sarich
Oct 15 @ 11 AM - 12 PM MT $20
Memorial Park Library, 2nd Floor
1221 2 St SW
No one has reinvigorated the domestic suspense genre quite like Canada's Ashley Audrain and England's Louise Candlish. Both are in Calgary for the first time. Both are major bestsellers. Both write about everyday longings gone inexplicably, horribly, awry. Like Audrain's new mother terrified of her child (The Push) or a very pleasant street undone by neighbourliness (The Whispers). Then there's Candlish's happily ensconced couple who find another family moving into their home (Our House) or a landscaping project that should never have been started (The Only Suspect). 
About Host Leah Sarich
Leah Sarich is the Head of Story for Thin Air Labs, a venture capital firm creating human value by helping startups scale into global companies. Prior to this position, Leah worked as a broadcast journalist for 23 years in numerous roles including Health Reporter, News Anchor and Morning Show Host. Leah is also a  passionate book lover volunteering for the Calgary Public Library and Wordfest. She has degrees in both English Literature and Journalism.
This event is part of Wordfest's Imaginairium festival, Oct. 11-15, 2023. Connect with 50+ the world's most arresting writers, thinkers, activators and inspirers, gathered just for you in Calgary, Canada. For more info: wordfest.com