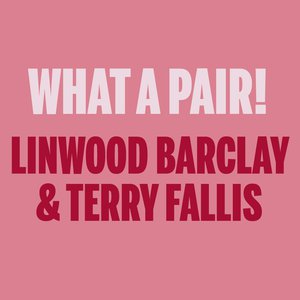 What a Pair! Linwood Barclay & Terry Fallis
Hosted by Jim Brown
Oct 12 @ 9:30 AM - 10:30 AM MT $20
Memorial Park Library, 2nd Floor
1221 2 St SW
Seriously. Is there anyone (anyone?!) that wouldn't show up a little late to the office for one life-affirming hour listening to these two pals crack wise? They are both masters of their respective domains – respectively, suspense and satire – and on top of their games. Linwood Barclay even blurbed Terry Fallis's latest hit, A New Season: "Fallis writes from another time, when Wodehouse and Leacock and Twain roamed the earth. May he never become extinct." Here's a first question when we get to the audience Q&A after the conversation: ask Fallis to blurb Barclay's latest bestseller, The Lie Maker, on the spot!   
About Host Jim Brown
Jim Brown has been a journalist for more than 30 years and is best known for his work on CBC Radio. Prior to joining the CBC, Brown worked as a newspaper reporter and magazine editor. His first film, Radiant City, won the Genie Award for best documentary in 2008 and was named one of the 10 best films of the year at the Toronto International Film Festival. His first book, The Golden Boy of Crime, was published by HarperCollins in 2019.

This event is part of Wordfest's Imaginairium festival, Oct. 11-15, 2023. Connect with 50+ the world's most arresting writers, thinkers, activators and inspirers, gathered just for you in Calgary, Canada. For more info: wordfest.com