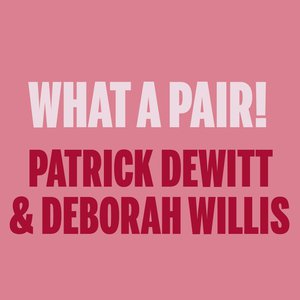 What a Pair! Patrick deWitt & Deborah Willis
Hosted by Eric Volmers
Oct 12 @ 5 PM - 6 PM MT $20
Memorial Park Library, 2nd Floor
1221 2 St SW
Off-kilter. That might be the right adjective to describe how these two stylists approach genre. Or maybe out-of-this-world, especially when Patrick deWitt and Deborah Willis are the world builders. Outlandish? No, not really. Both are surprisingly grounded, even if the ground beneath their characters' feet is always shifting in wickedly funny ways. Oh, hell. Why even consider labels when confronted with the originality fuelling The Librarianist and Girlfriend on Mars?  
About Host Eric Volmers
Eric Volmers was born in Cambridge, Ontario. And has lived in Calgary for the past 17 years. For most of that time, he has worked as a journalist covering the arts for Postmedia with a special interest in books. He reads a lot.  
This event is part of Wordfest's Imaginairium festival, Oct. 11-15, 2023. Connect with 50+ the world's most arresting writers, thinkers, activators and inspirers, gathered just for you in Calgary, Canada. For more info: wordfest.com