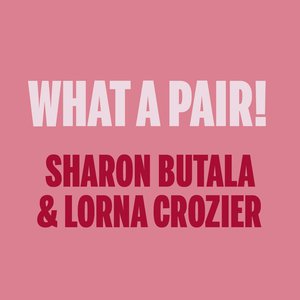 What a Pair! Sharon Butala & Lorna Crozier
Hosted by Rosemary Griebel
Oct 11 @ 9:30 AM - 10:30 AM MT $20
Memorial Park Library, 2nd Floor
1221 2 St SW
Can you imagine a more wondrous way to kick off Wordfest's 28th fall festival? Join us in celebrating the longevity of our shared passion for words with two of our most beloved authors, multiple award winners Sharon Butala and Lorna Crozier. This one-hour morning confab on the second floor of Alberta's oldest library (rejuvenated by Wordfest  in partnership with the Calgary Public Library) will be hosted by poet Rosemary Griebel.
About Host Rosemary Griebel
Rosemary Griebel is a poet and librarian who grew up in Treaty Six territory, where she developed a deep respect for the language of the land. In addition to her collection of poetry, Yes, her award-winning poems have appeared in The Best Canadian Poetry in English, as well as on CBC Radio, literary magazines, chapbooks, and anthologies. In 2019 one of her poems was chosen for Alberta's first literary landmark, as part of Project Bookmark Canada's CanLit Trail.
This event is part of Wordfest's Imaginairium festival, Oct. 11-15, 2023. Connect with 50+ the world's most arresting writers, thinkers, activators and inspirers, gathered just for you in Calgary, Canada. For more info: wordfest.com