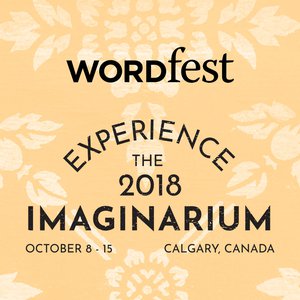 Tea & Sustenance: Anne Kreamer
The author of Going Gray kicks of the first of the Tea & Sustenance series from the 2018 Imaginarium — the theme for Wordfest's 23rd annual October festival. Anne Kreamer has been fortunate to work in a lot of wonderful places. In the late 1970s and early '80s she was part of the team that distributed and co-produced Sesame Street around the world. A few years later, she helped launch SPY magazine, about which has been said, "It's pretty safe to say that SPY was the most influential magazine of the 1980s." In the 1990s, she was the Worldwide Creative Director for Nickelodeon and Nick at Nite, where she created and launched Nickelodeon magazine.
Join us in the Alexander Calhoun Salon on the main floor of Memorial Park Library, where we'll be serving tea and a rotating sampling of featured books (available to check out with your Calgary Public Library card or for purchase at our Festival Book Store, run by Owl's Nest Books). Don't miss these free pop-up readings and conversations by 2018 Imaginarium authors.