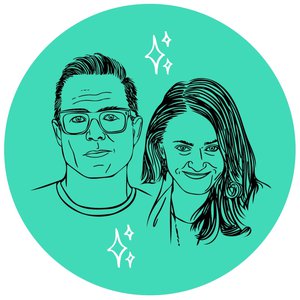 Healing Factual Malpractice with Timothy Caulfield & Jillian HortonHosted by Christina Frangou
When did everyone become an expert in epidemiology? Why do folks turn to Facebook as the go-to source for how viruses spread, how vaccines work, and the effectiveness of public-health guidelines? How can a politician's solutions to the health-care crisis be more sound than those of doctors, nurses, and EMTs? Why, why, why would we turn to anti-science Joe Rogan or miracle-fix Gynneth Paltrow for anything more than entertainment? Two internationally renowned woo debunkers, Dr. Timothy Caulfied and Dr. Jillian Horton, are here to heal factual malpractice. 
This 75-minute conversation, hosted by health, medicine and social issues journalist Christina Frangou, includes an audience Q&A (no charge for advice you can trust!) and book signing. 
This event is part of Wordfest's Imaginairium festival, Sept. 29 – Oct. 6, 2022. Connect with 60+ of the world's most generous writers, thinkers, activators and inspirers, gathered just for you in Calgary, Canada. For more info: wordfest.com