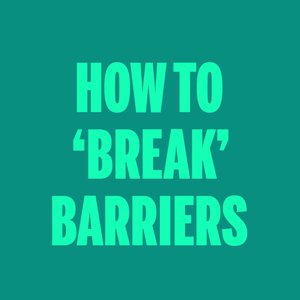 How to 'Break' Barriers: Francine Cunningham & katherena vermette
Hosted by Mary-Lynn Wardle
Oct 14 @ 12 PM - 12:45 PM MT FREE
Memorial Park Library, Alexander Calhoun Salon
1221 2 St SW
NEW SHOW!
Join University of Calgary Distinguished Writer in Residence Francine Cunningham and celebrated award-winner katherena vermette (The Circle) in a frank talk about barriers: race, gender, class, even genre. (Why does literary fiction often trump speculative fiction?) As an example of powerful change, vermette was on the jury of the inaugural Carol Shields Prize for Fiction, which selected Cunningham's God Isn't Here Today as one of 15 long-listed books from works by 250 Canadian and U.S. women and non-binary authors. What is possible – and what work still has to be done?
Hosted by Mary-Lynn Wardle
Mary-Lynn Wardle is a Bragg Creek writer who has written about her passions including music, horses, books and the great outdoors for nearly 40 years in The Calgary Herald, FFWD, Western Horseman, and many others before finding her forever home with theSCENE. Her book Black Nite Crash, a memoir of dropping out of college at 19 and driving taxi for three years in 1980s Calgary, is inching towards becoming a gem of blurry creative non-fiction one week at a time, except when it's not.
This event is part of Wordfest's Imaginairium festival, Oct. 11-15, 2023. Connect with 50+ the world's most arresting writers, thinkers, activators and inspirers, gathered just for you in Calgary, Canada. For more info: wordfest.com