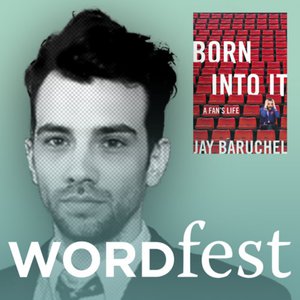 Wordfest presents Jay Baruchel
Actor, writer, director, comedian and Montreal Canadiens superfan Jay Baruchel is in Calgary for one night only to present his laugh-out-loud memoir, Born Into It. Hosted by Doug Dirks, this event includes an on-stage interview, followed by a book signing. $15 + GST & fees in advance / $20 at the door.
Jay Baruchel
Writer, actor, director and comedian Jay Baruchel is also part owner and chief creative officer of Chapterhouse Comics. He is best known for his roles in Knocked Up, Tropic Thunder, This Is the End, Almost Famous, Million Dollar Baby and the Goon movie franchise (he wrote both screenplays and directed the sequel). He is the voice of Hiccup Haddock in the How to Train Your Dragon movies and series. Born in Ottawa and raised for the most part in Montreal and later in Oshawa, Baruchel now lives in Toronto, where he continues to cheer for the Habs.
Born Into It: A Fan's Life
It's no secret that Jay Baruchel is a die-hard fan of the Montreal Canadiens. He talks about the team at every opportunity, wears their gear proudly in interviews and on the street, appeared in a series of videos promoting the team, and was once named honorary captain by owner Geoff Molson and Habs tough guy Chris Nilan. As he has said publicly, "I was raised both Catholic and Jewish, but really more than anything just a Habs fan."
In Born Into It, Baruchel's lifelong memories as a Canadiens' fan explode on the page in a collection of hilarious, heartfelt and nostalgic stories that draw on his childhood experiences as a homer living in Montreal and the enemy living in the Maple Leaf stronghold of Oshawa, Ontario. Knuckles drawn, and with the rouge, bleu et blanc emblazoned on just about every piece of clothing he owns, Baruchel shares all in the same spirit with which he laid his soul bare in his hugely popular Goon movies. Born Into It is a memoir unlike any other, and a book not to be missed.
Featuring