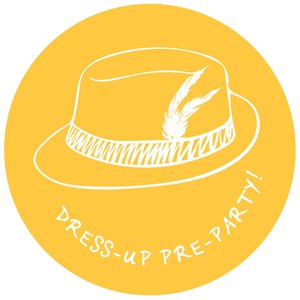 The Way We... Talk About ClothesStarring Jen Sookfong Lee, Heather O'Neill, Rollie Pemberton, David Pevsner, Pam Rocker & Heidi Sopinka
Our sartorial-storytelling audience favourite returns! Six stylish authors open up their closets and their lives, riffing on the significance of an item of clothing or an accessory that defines something truly telling about them. Includes book signing. 
Join us for the Dress Up Pre-Party, starting at 6:30 p.m. Dress code? That special something in your closet that you LOVE but have never been sure about wearing in public. Well, after two years of Zoom sweats, it's time to peacock. Nothing will be too fancy, too loud, too skimpy, too costumey, too over-the-top! Yes, there will be vintage prom dresses and track suits. Sequins and Stetsons. Boas and bow ties. Show the literary world how Calgary dresses up!
This event is part of Wordfest's Imaginairium festival, Sept. 29 – Oct. 6, 2022. Connect with 60+ of the world's most generous writers, thinkers, activators and inspirers, gathered just for you in Calgary, Canada. For more info: wordfest.com